Our international project team has team members from four different countries Spain, The Netherlands, Germany, and Finland. We are doing international market research for Bonne Juomat Oy. During this project, we are researching purée markets in Nordic countries, Baltic countries, and Germany. At the beginning of the project, we got to taste Bonne purées which were delicious.
Here are three recipes made by using Bonne purees. The first recipe is great for breakfast, the second one could be for dinner, and the third one is a delicious dessert. All recipes and pictures are from Bonne's own websites.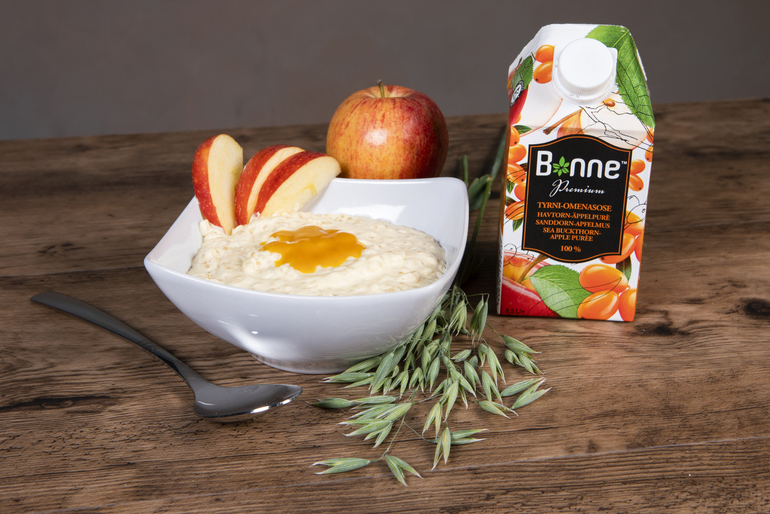 Sea buckthorn apple porridge
3 servings
4.5 dl of water
1.5 dl of potatoes
0.5 teaspoons of salt
0.75 dl Bonne Premium Sea buckthorn-Apple puree
0.5 dl sugar
250 g of oatmeal
Measure the water into the pot and bring to a boil, add the salt and gradually stir in the large ones.
Boil slowly for about 8 minutes, be sure to stir. Turn off the power and leave to simmer on the plate for about 2 minutes, stirring occasionally.
Add sugar and Bonne Sea buckthorn-Apple puree beat with an electric mixer. Add more oatmeal and whisk until fluffy for about 2 minutes.
Give it a moment to retreat. Enjoy Bonne Premium Organic with Apple Puree or add a touch of cinnamon.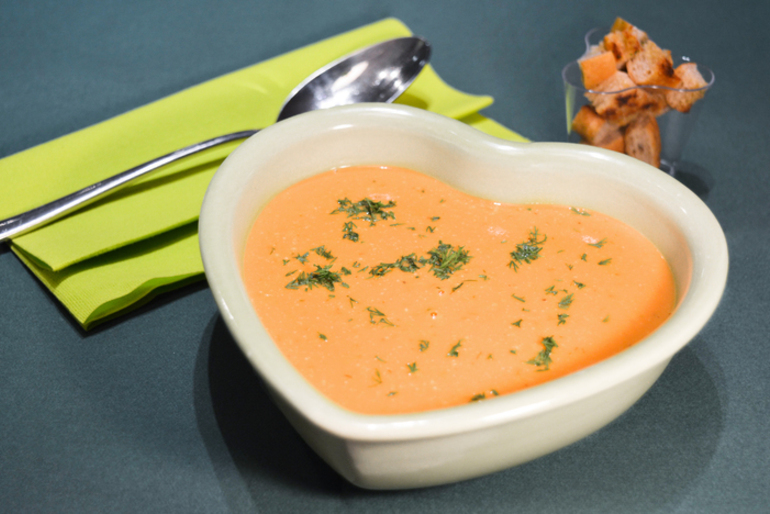 Sweet potato soup
4 dl Bonne Premium Sweet Potato Puree
2 dl of water
1 cube of vegetable broth
50 g of processed cheese
2 dl cream
½ teaspoon chili powder
salt
black pepper mill
garlic
Put sweet potato puree, water, and a cube of vegetable broth in a saucepan. Let simmer for about 15 minutes, stirring occasionally. Add processed cheese, cream, and spices. Let simmer for a second more time.
Add chopped dill and toasted bread croutons on top of the soup.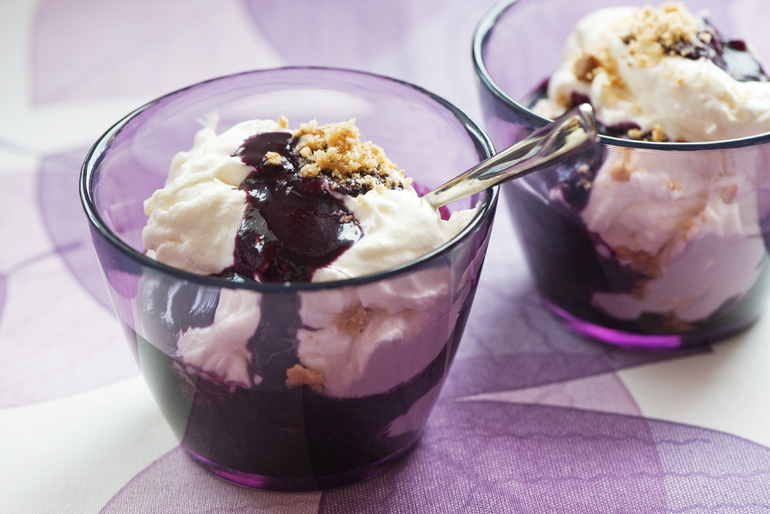 Blueberry trifle
4-6 doses
250 g Bonne Premium Blueberry Puree
½ for running honey or light syrup
1 teaspoon vanilla sugar
8-10 oatmeal cookies
2 dl whipped cream
200 g of a lemon fresh cheese-type vegetable fat preparation or milk curd
1-2 teaspoons of vanilla sugar and sugar to taste
Season Bonne Blueberry Puree with running honey or light syrup and vanilla sugar. Cut the oatmeal biscuits into fair pieces. Whisk the whipped cream and whisk in the fresh lemon cheese or milk curd. Season with vanilla sugar and sugar. Collect blueberry puree, cream mixture and biscuits in layers in a dessert bowl.
Sources: