The project team's assignment was to do search engine optimization and keyword research for Karotek Oy. In this post, I want to tell you more about what it's like to work in an international team and project. The project team has members from the Netherlands, Germany, and Finland.
For the first months, the project team worked online for example, on Teams. When working online, it was important that the well-being manager had made a well-being plan in which everyone was given their own week and theme. Each week there were activities where the team got to know each other, for example, there were different questions about the childhood or hobbies of the team members.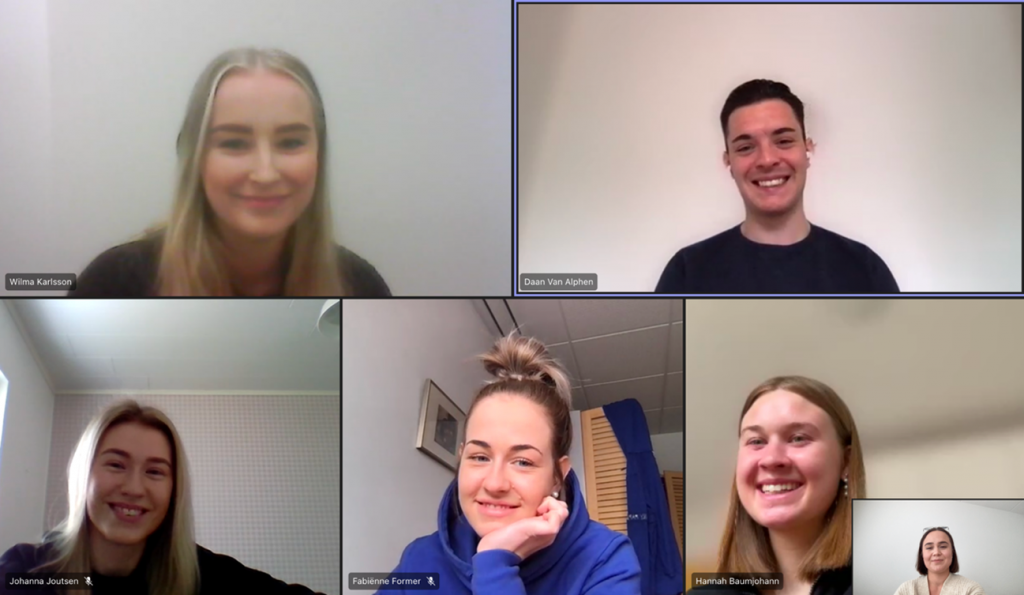 There was excitement in the first meetings, especially because of the language barrier but slowly, the excitement began to fade away. In the work, team support and trust were also important. Working in an international team is also a great way to improve your English and gain new perspectives and opinions.
Here are the team members 'comments about working in the international team:
"The experience to work in an international team was great! I have learned a lot about working together with students with different cultures and backgrounds. Besides that, due to our amazing teamwork, in my opinion, we have delivered a great final result that will satisfy the client's needs! In the end, I'm glad I was able to participate in this project." –Daan Van Alphen, Project Manager, Netherlands
"Working as a part of an international team has been a very educational experience. It has been nice to get to know students from around the world and learn about different cultures. Also, the project itself has given me more knowledge about SEO and I look forward to using what I have learned in the future." –Emma Taskila, Deputy Project Manager, Finland
"I really liked it to work in an international team with different backgrounds and cultures from all over the world. I have been able to improve my English in speaking and writing a lot during this international period. In this project group, there was room for sharing ideas or a chat and you could always contact someone if you got a problem or ask for help. If I could do this international period over again, I would have done it 100%! Good work team!" –Fabiënne Former, Secretary, Netherlands
"Working in an international team has broadened my horizons about different cultural backgrounds, and also learning styles. I appreciate the opportunity to study in such a learning environment at Laurea University of Applied Sciences. With the team, we are achieving very good results in relation to our project and our client's needs. I am looking forward to implement my learning outcomes and experiences in my home country." –Hannah Baumjohann, Secretary, Germany
"I really have enjoyed working in an international team. It's been a wonderful opportunity to improve my written and spoken English and to get know these amazing people. I have learned a lot from everyone and also about different cultures. The subject of this project has been very interesting, as a team, we've done a great work." –Johanna Joutsen, Well-being Manager, Finland
"Working in an international team has been great because I have been able to develop my English and get to know these amazing people from different cultures. I have learned a lot from the project, and I believe I will be able to use what I have learned in the future. I believe we have got great results for our client, and also, I would like to thank Karotek because they made the project possible." –Wilma Karlsson, Communication Manager, Finland