All our blog posts written in Maria's or Joonatan's point of view are partly based on the interview we did with our working life representative
"Corona has affected our, and everybody's lives greatly, but in different ways. Generally, people have had to change their methods of working, or at least be a lot more careful with hygiene and safety distances. For our life with Joonatan COVID-19 has had different changes. Our life was already very distanced from others, and we had very little contact with others even before the outbreak. No going to the shops, or other public places for that matter. But for our already limited services and support it has affected greatly. For example, temporary caregivers are so busy now that I haven't been able to have my vacation days for a long time. The caregivers are reserved for the severely disabled or ill. If we're lucky, we get a worker from the home services to take care of Joonatan for a couple of hours.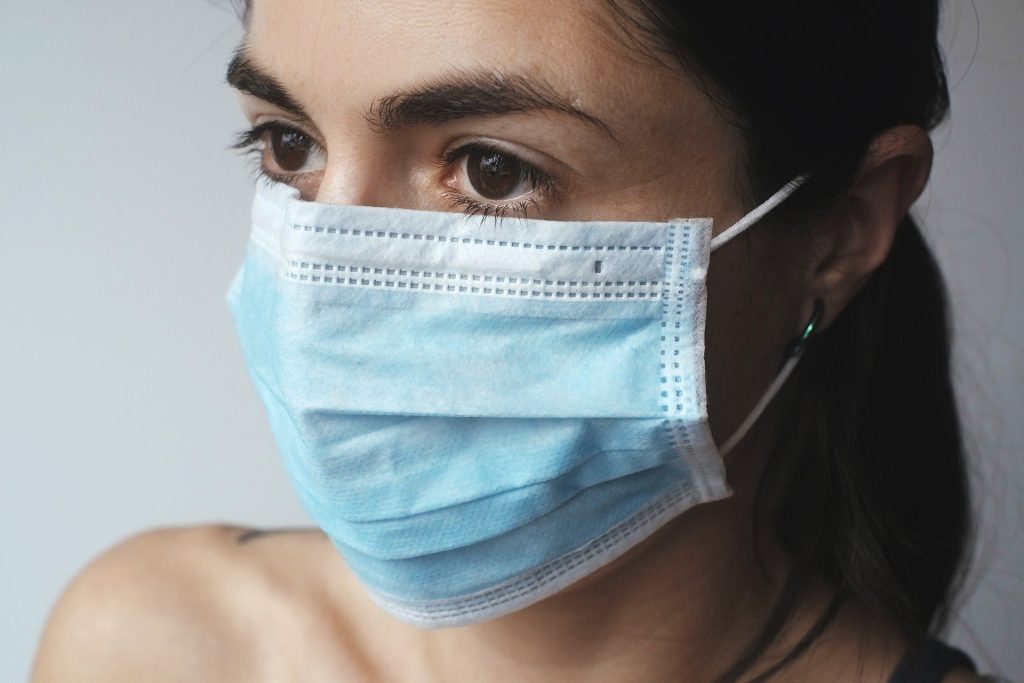 Whenever I go to the shops, I'm always baffled by how irresponsibly people behave. No regard for safety distances, only a fraction of people uses masks, and people keep touching things for no reason. Maybe I notice these things because I'm so used to worrying about bacteria and hygiene, but I'm still worried about how people are not taking this situation seriously. I believe everyone wants to get past these times, and it won't happen for a long time if people can't act safely. Wash them hands people!
Other kids now face the same problems that Joonatan has faced for almost two years now. Not being able to go to places like linnanmäki, or Joonatans favorite place before the illness, hoplop. Not that this really changes the possibility for it, since our financial situation wouldn't allow us to go to such places anyway."
It's so damn tough
"How many jobs require to have the skills of a nurse, pharmacist, social worker, accountant, and a priest? The list of requirements is endless. Still, we caregivers do this work wholeheartedly for around 500€ a month, from which taxes, pension contributions and other compulsory expenses are naturally deducted. We work around the clock. We do not have holidays or sick leaves because there are no other caretakers for our children. The web of applications, different benefits that need to be applied to, everything is so difficult to wrap my head around. I don't even know which services I'm entitled for. One thing I would definitely wish for, is help from a professional, that would help in understanding all the different benefits I'm eligible for.
I would love to continue my work as a practical nurse, but I can't even think about it yet, since I'd put Joonatan at risk for bringing bacteria. Not that I'd be able to get a caregiver for him anyways. Even though his condition is turning for the better, that could change at any time. Every day I have to be afraid of him collapsing, to find out his condition has turned around for the worse. I was able to talk about my feelings to my social service worker, but now they are so busy that there's no time to talk, unless the situation is critical. Omaishoitajat RY has implemented a peer support chat, but only between 10-12 on Wednesdays, which is also filled every time, so there is just not enough time for everyone. Gladly lasten omaishoitajat facebook-page has many members which to talk to, whenever I have to get something off my mind. One good thing about our situation is that I got to meet people that I otherwise wouldn't have met."
-Masir
Suurin osa Showcasen blogeista on toteutettu osana Laurean opintojaksoja. Koko koulutustarjontaamme voi tutustua nettisivuillamme. Tarjoamme kymmenien tutkintoon johtavien koulutuksien lisäksi myös paljon täydennys- ja erikoistumiskoulutuksia sekä yksittäisiä opintojaksoja avoimen AMK:n kautta!