Adventures, experiences, and regional growth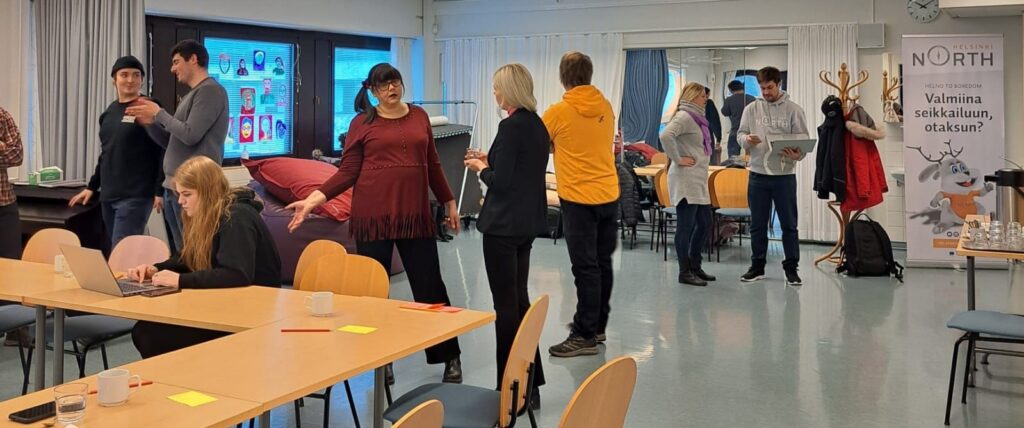 Hello from Laurea Hyvinkää! We are an international student project team consisting of Michael from Germany, Daiana from Ukraine, and Katja, Kim, Kristiina, Mikke and Rebekka from Finland. It's our pleasure to join forces with HelsinkiNorth and its member companies to create an unforgettable summer. Together, our mission is to craft a spring campaign that shines a spotlight on the region's unique charm and offerings.
Right at the exciting beginning of our project, we are looking forward to working with HelsinkiNorth members in a workshop we have managed to form from an idea into fruition. The purpose of our collaborative workshop is to synergize our creative energies and expertise, and to combine our collective knowledge, information, networking capabilities, ideation, and innovation.
During the workshop, our team will kickstart the project's main journey with a central objective: to gather campaign ideas from HelsinkiNorth members while ensuring HelsinkiNorth remains at the forefront throughout the process.
After the introductions, with coffee and snacks in hand, the workshop will begin with presenting our project's objectives and initiate a teamwork-focused dialogue about the workshop's tasks. Following that and dividing the attendees, we will engage and rotate teams in three group activities. One group will delve into SWOT analysis, particularly focusing on networking within HelsinkiNorth and its social media platforms. Another group will explore benchmarking and trends, emphasizing the key elements of effective posts. The final group will delve into TikTok, exploring its benefits and trends, as it has grown to be a remarkably influential social media platform. To wrap things up, we will address questions, gather feedback and gauge overall enthusiasm for our communication plan. How exciting!
You too can discover HelsinkiNorth and explore the lively regions located a mere hour away from the vibrant city of Helsinki. With HelsinkiNorth you'll find a wealth of engaging activities, captivating sights, and unforgettable experiences. Immerse yourself in stunning natural landscapes, explore the region's rich cultural heritage, enjoy comfortable hotel accommodations, and partake in diverse activities, or go shopping. Discover the ideal destination for a memorable vacation, no matter the season.
So don't stall and head on over to https://www.helsinkinorth.fi/ — your adventure awaits!
Suurin osa Showcasen blogeista on toteutettu osana Laurean opintojaksoja. Koko koulutustarjontaamme voi tutustua nettisivuillamme. Tarjoamme kymmenien tutkintoon johtavien koulutuksien lisäksi myös paljon täydennys- ja erikoistumiskoulutuksia sekä yksittäisiä opintojaksoja avoimen AMK:n kautta!