We started this project in the end of August 2022. Our client is Urano Oy. Urano is a 16-year-old Finnish company specializing in sales training and chatbot-services. ​The goal of the project is to create and run a social media advertising campaign for Urano Oy.
Our project team consists of two exchange students from Hong Kong and Mexico, one student from Ukraine, and three Finnish students.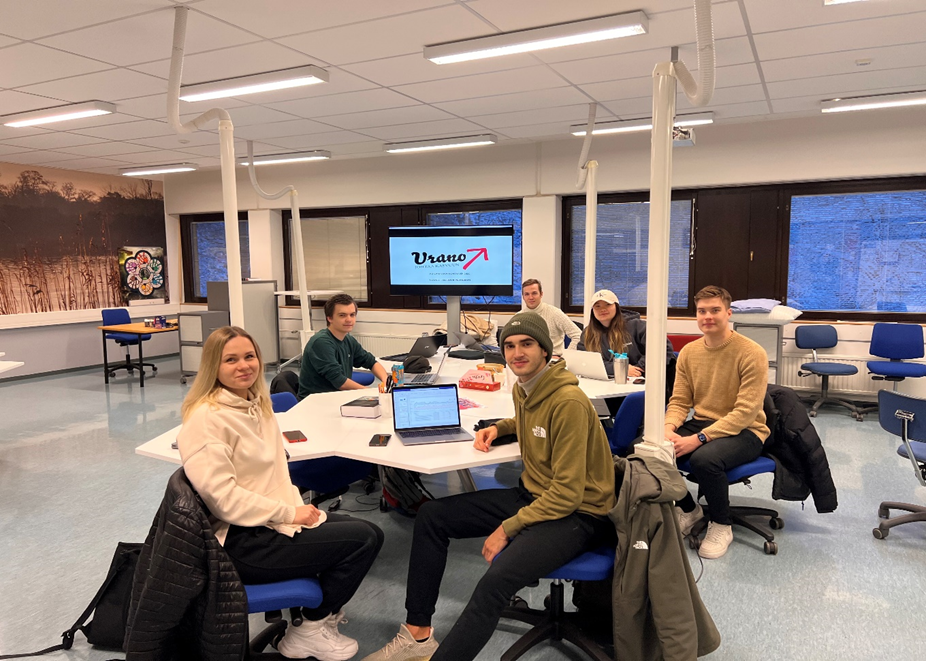 In our project we have done almost everything that goes into creating and running the campaign. We started off with benchmarking other companies that offer similar services. Then we started to create the actual campaign. We created multiple key messages for our campaign. After deciding what keywords to use in our campaign, we started to create our marketing material.
We created advertisements to Facebook, Instagram, and Google. Also, we created corresponding landing pages for those ads. When all the material was ready, we started to run these ads and started to gather data from them.
Final step in our project is to analyze all the data we have gathered through our campaign. The goal is to find useful data for Urano Oy so they can keep improving their advertisement and help them to get more leads on their website.
The project team has learned a lot about the marketing process in different social media channels and how to run social media campaign. The fall has gone by quick, and the project team has had fun learning new things. The project team thanks our client for this opportunity!
Suurin osa Showcasen blogeista on toteutettu osana Laurean opintojaksoja. Koko koulutustarjontaamme voi tutustua nettisivuillamme. Tarjoamme kymmenien tutkintoon johtavien koulutuksien lisäksi myös paljon täydennys- ja erikoistumiskoulutuksia sekä yksittäisiä opintojaksoja avoimen AMK:n kautta!