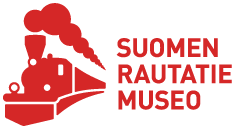 WHAT IS DONE DURING A WEBSITE DESIGN PROCESS?
We are an SBA project team who designs a new website to The Finnish Railway Museum. They asked us to do a new design for a new website. We did a couple of design documents after doing a user study of the old site and site mapping it and doing a user path of it on Miro.
We got the user study done as soon as possible when we got the customer's needs and target groups. Moreover, we benchmarked some other museums' websites. We took some elements from the old website of The Finnish Railway Museum and added some new elements to our design documents. Our final product is a ready plan to the programmer who programs the new website. Our client has been pleased with our work and that has been nice to notice that we have done a good job so far.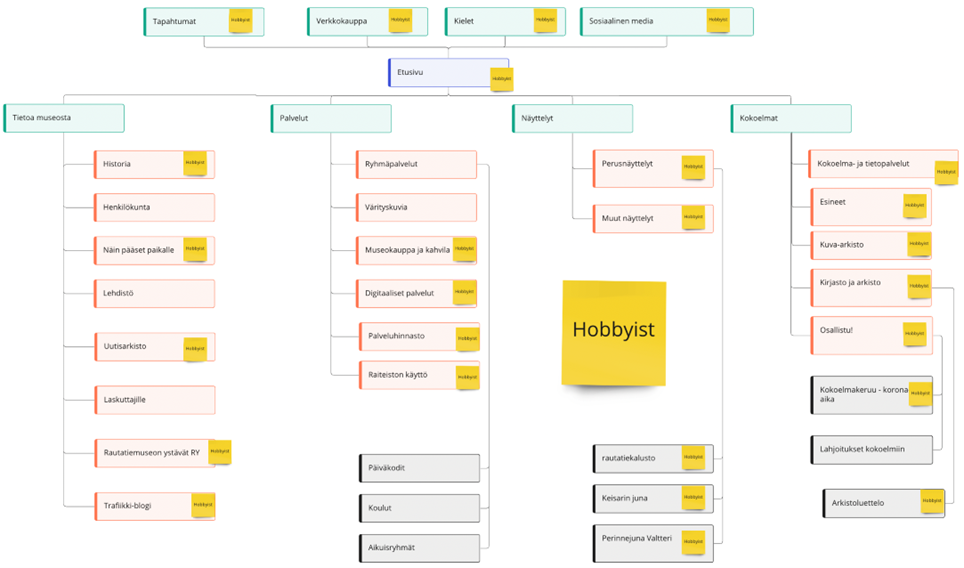 Miro board, site map of the old site from a hobbyist's point of view
The Finnish Railway Museum is Laurea's keypartner. Therefore, this project has been essential to both Laurea and The Finnish Railway Museum. We want to do as great job as possible to meet the needs of the client and what they have wanted from us. Most of this has come from listening to the client and what they have wanted us to do. Therefore, we have been on track during the whole process from late August to this day.
To summarize, designing is done in multiple parts. Graphic design, user interface, user experience and the company's brand must be considered during the design process. After these have been done, the programming process can start. Designers and programmers are not the same persons. Designers give a ready design to the programmer and then the programmer can do their job.
Liisa Lähde and Eelis Juuso, communication officers of the Railway Museum project team
Suurin osa Showcasen blogeista on toteutettu osana Laurean opintojaksoja. Koko koulutustarjontaamme voi tutustua nettisivuillamme. Tarjoamme kymmenien tutkintoon johtavien koulutuksien lisäksi myös paljon täydennys- ja erikoistumiskoulutuksia sekä yksittäisiä opintojaksoja avoimen AMK:n kautta!