As an exchange student studying Digital Business Management from Germany, I want to share one of my greatest adventures in Finland so far with you: The Trip to Finnish Lapland, Kilpisjärvi.
It was a rather snowy evening, when two busses of students from the Netherlands, Spain, Germany, France and many more countries prepared for a 28h Bus ride including stops in Kemi Snow castle, the Santa Claus Village in Rovaniemi and Souvenirs in Sonkamuotka.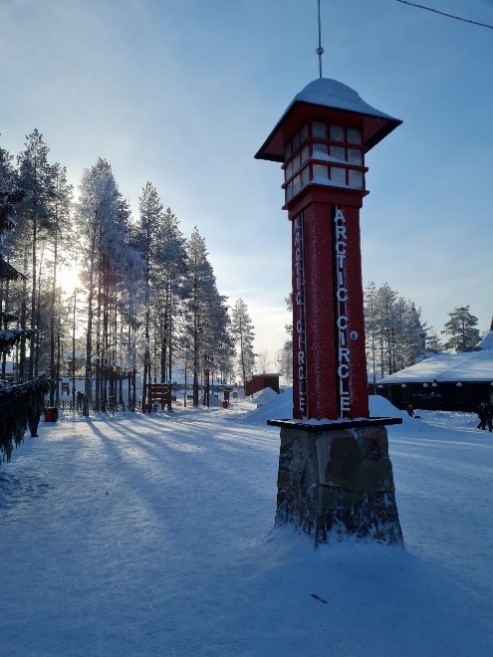 However, as we drove further into Lapland, the temperatures began to drop until we reached -35° Celsius. That was a merciless cold none of us had ever experienced before. Kilpisjärvi greeted us with a bright night sky and northern lights as we battled against the freezing temperatures and our tiredness at 11 P.M.
Right the next morning, we rented our Arctic Suite to be prepared against the temperatures and to ensure none of our limbs would get frostbite. Warmly clothed, we went to the Hetta Husky Farm to go for a husky sleigh ride. The farm is a truly amazing place to visit as they have around 180 very friendly Huskies. The effort each member of the Hetta Husky Team pours into sustaining this amazing experience is astonishing and the ride is a once in a lifetime experience. If you have the opportunity to go there – don't hesitate! You will love every second of husky cuddling 😊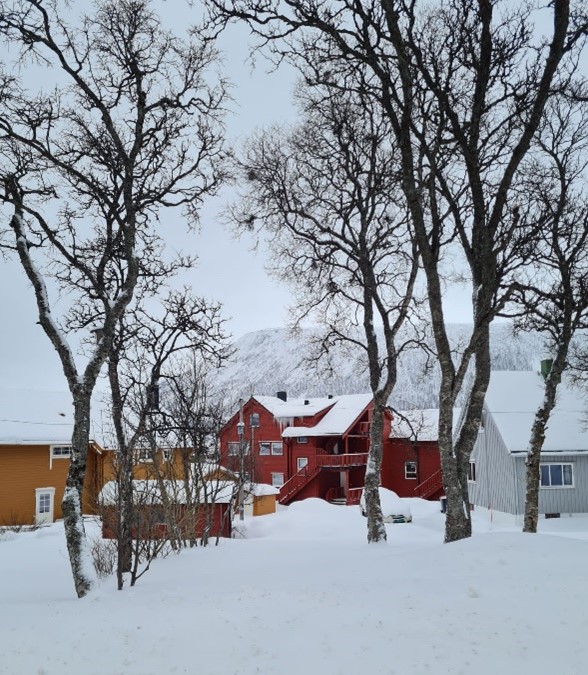 Another highlight of the Lapland Trip were the snowshoe hike and sauna in Norway. Specifically built for our organizer Timetravels, we went to the world's biggest trailer saunas and took a couple of ice-cold baths in the Lyngen fjord. To be fair, the first few dips were hard, but the more often we went into the fjord, the easier it got for us.
We closed our adventure with a trip to Tromsø, where the locals rightfully joke, that the weather changes every five minutes. In one day, we experienced clouds, snow, sun, and a lot of heavy wind. So if you don't like the weather there, just wait 5 minutes, maybe it will change to your liking 😀
I think as exchange students, we can all agree that this trip was a once-in-a-lifetime experience and that we'll always remember the wonders of Finish Lapland and the bright night sky that greeted us on our first night.
Suurin osa Showcasen blogeista on toteutettu osana Laurean opintojaksoja. Koko koulutustarjontaamme voi tutustua nettisivuillamme. Tarjoamme kymmenien tutkintoon johtavien koulutuksien lisäksi myös paljon täydennys- ja erikoistumiskoulutuksia sekä yksittäisiä opintojaksoja avoimen AMK:n kautta!