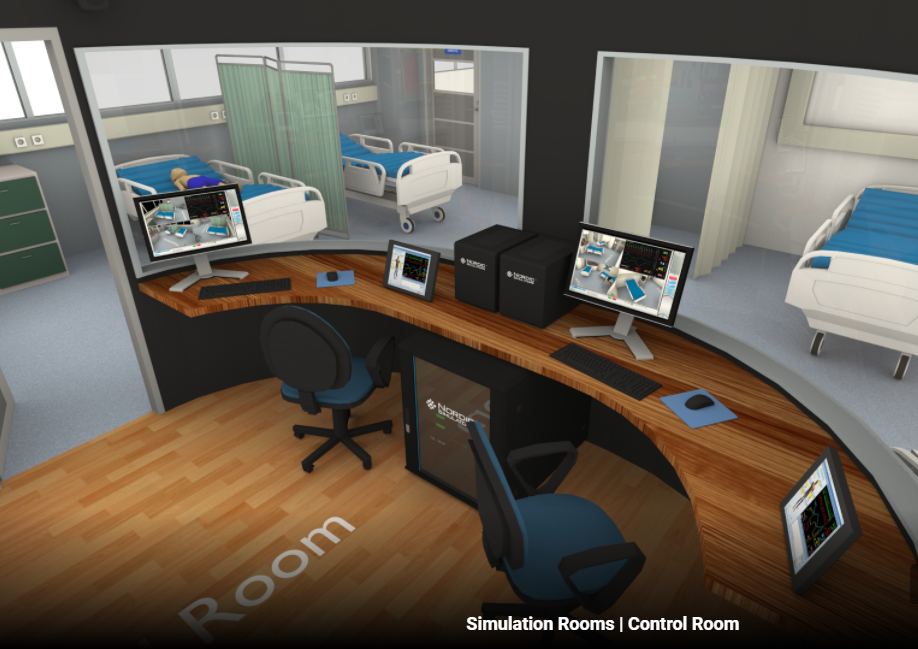 The main purpose of this project is to find new resellers for our client's products and help our client to enter the new market areas. That may sound like an easy task, but when you take a closer look at the subject and our client's product, you realize that this is not about picnic in the park. Customers and resellers for products like this cannot be found on every corner, but that doesn't bother us, because if these projects were easy, everyone would do this work. The client of this project is a Finnish company called Nordic Simulators Oy. They have almost 20 years of experience in healthcare education and building different types of realistic simulators and simulation facilities.
The healthcare education simulation system includes almost everything that is required to achieve a realistic situation in an educational institution's conditions. With the help of simulator systems, snapshots are projected on the walls, creating an authentic atmosphere of the situation, such as a car accident, a war battlefield, an earthquake, or other accidents. The system also has a realistic world sound and possibilities to create other real-life distractions that can be included to create even more authentic situations.
Patient dolls are full of high-level electronics, making internship situations almost authentic as if students were working with a genuine patient. Dolls have realistic vital functions, and they respond according to the real human body to the various first aid actions performed by students. The teacher can follow simultaneously from the control room what students are doing in first aid situations and what happens in the patient's body, like blood pressure, oxygen saturation, and other vital functions. After the practice, the teacher and students can analyze the recordings of the simulation and see how the patient reacts to different measures and study what went well and the things that should be improved.
Sounds like an exciting system and way to practice new skills? Absolutely!
Although our project team was not previously aware of the existence of such simulators, we are very excited to work with a product like this and assist a Finnish company that is a pioneer in the field. We believe strongly that our team will be able to find new partners for Nordic Simulators, which will enable them to expand their market area and export Finnish know-how to new countries. After we find the right partners, moving forward with these great products becomes a picnic in the park.

If you want to know more about the educational simulators or Nordic Simulators oy, check the link below.
Tallinn Health Care College – ENG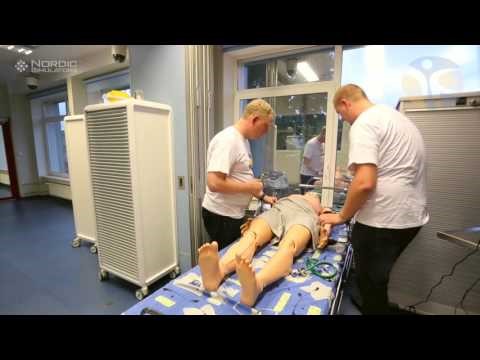 Suurin osa Showcasen blogeista on toteutettu osana Laurean opintojaksoja. Koko koulutustarjontaamme voi tutustua nettisivuillamme. Tarjoamme kymmenien tutkintoon johtavien koulutuksien lisäksi myös paljon täydennys- ja erikoistumiskoulutuksia sekä yksittäisiä opintojaksoja avoimen AMK:n kautta!