Purpose of our project
Our project team's assignment in Service Design course is to make introduction videos for HEIComp Canvas course. HEIComp canvas course consist of eight modules that contain information on how to run the project and how the teacher's role in the project is different compared to regular university teacher role. Project team consists of three nationalities: Finnish, German and French.
What is HEIComp
The aim of the HEIComp project is to develop the education provided by higher education institutions in Brazil and Paraguay to better meet the needs of working life and thus promote the employment of the students. Canvas course is part of the Working Life Connected (WLC) HEIComp project. After completing the programme, a participant is able to adopt a new role of a teacher as a coach, master teaching methods that enhance learning in working life connected courses and conduct a working life connected course. HEIComp project is funded by the European Commission, and it's designed by Laurea's own teachers.
Workshop with visitors from Latin American Universities
Project team organised a Workshop at Tikkurila campus on Wednesday 15.2.2023 for the HEIComp Brazilian and Paraguayan University organising team, who came to Finland to learn Laurea's Learning by Developing (LbD) model. Our task in Workshop was to share them how students feel about studying according to the LbD model and answer their questions from the student's point of view. We had prepared an introductory PowerPoint presentation for the workshop, and we gave them an assignment to think pros and cons as well as questions regarding HEIComp Canvas course and running the projects at their own university. Spirit at the workshop was enthusiastic and discussion was very open.
We got a lot of material for our project and in the videos, we can focus on themes that were still unclear to the course participants. Canvas course for Latin American University teachers will kick-off 27.4.2023 and before this our videos must be ready to launch.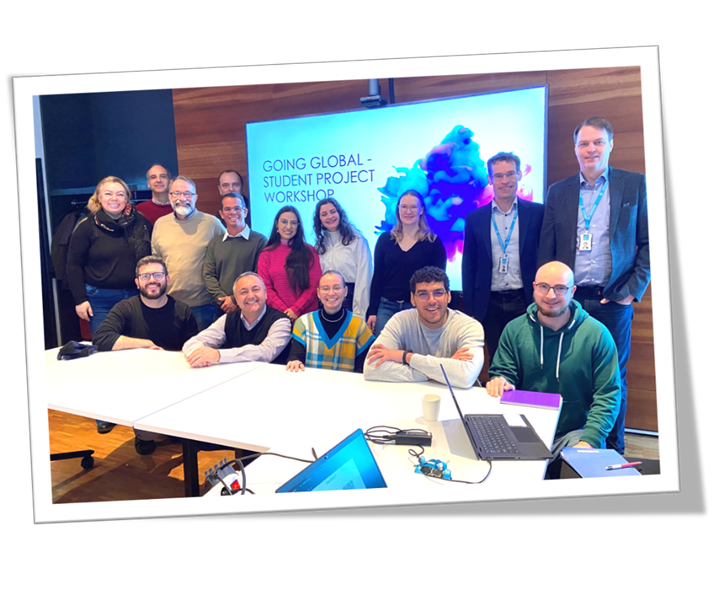 Suurin osa Showcasen blogeista on toteutettu osana Laurean opintojaksoja. Koko koulutustarjontaamme voi tutustua nettisivuillamme. Tarjoamme kymmenien tutkintoon johtavien koulutuksien lisäksi myös paljon täydennys- ja erikoistumiskoulutuksia sekä yksittäisiä opintojaksoja avoimen AMK:n kautta!