Organisers and event managers are facing a tough time in the current situation, while Covid-19 is shaping our everyday life. And not only the daily study routine is facing big upcoming changes, but also our cooperation partner of the project "International Benchmarking & Partner Search in Event Business" Kokouspiste Oy is facing new challenges.
Together with organisers around the world, we are monitoring the current development of the corona pandemic. We know how challenging this particular situation is for them and share their concerns. But despite the current situation in Europe, the managers Kaisa Kangasmäki and Katja Mansikkaniemi are confident enough to search and establish a cooperation between Kokouspiste Oy and a partner in the UK, Sweden, Denmark and/or Germany.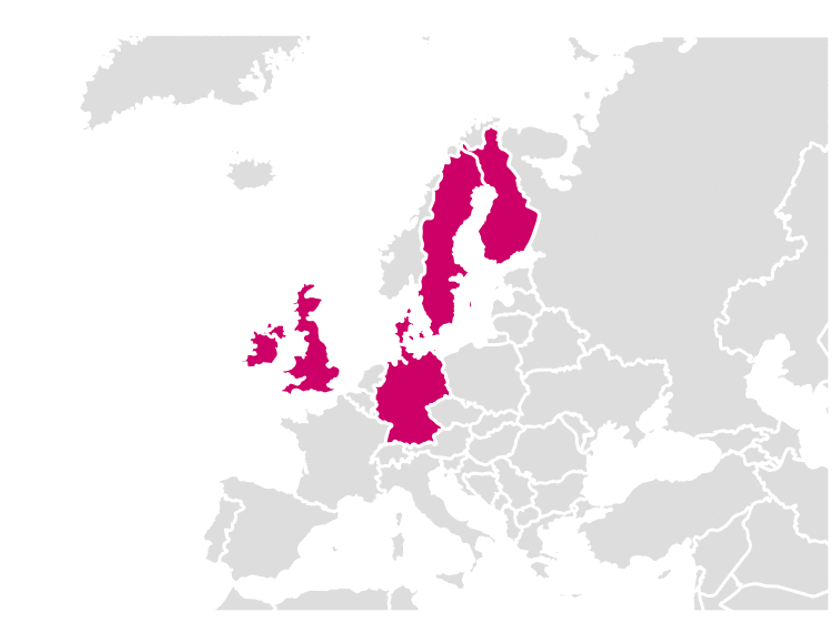 In the last blogpost our student team already reported that the first emails have been sent to possible partners after an intensive benchmarking process. Now the student team, supported by the lecturer Aapo Hollanti, is able to report successful cooperation requests. The team has already received positive responses to the enquiries from companies in Germany, Denmark and the UK. These contacts have been forwarded to the managers of Kokouspiste for further contractual arrangements. Meetings between the companies have already been started and more promising talks about the cooperations will follow.
Furthermore, the team collected detailed information about various global networks. These are especially helpful in the current era to establish new international contacts and to facilitate an effective exchange of ideas.
In addition to that a practical guide was created for the client, which contains all the relevant information about the potential partners and selected companies, the differences in the various societies and the potential networks. Thereby, it was possible to gain significant information about the subjects from the different Theory Bases of the team members.
Concluding the spring semester at Laurea the student team is very pleased with the cooperation and the support of the partner company Kokouspiste, especially a warm thank you to Kaisa and Katja for their assistance. Through our work, the student team hopes that a great network and a successful partnership will be established, which will be able to effectively manage many amazing face-to-face events in the future.
Suurin osa Showcasen blogeista on toteutettu osana Laurean opintojaksoja. Koko koulutustarjontaamme voi tutustua nettisivuillamme. Tarjoamme kymmenien tutkintoon johtavien koulutuksien lisäksi myös paljon täydennys- ja erikoistumiskoulutuksia sekä yksittäisiä opintojaksoja avoimen AMK:n kautta!