When it comes to poverty, People generally recognize that there is a lack of basic necessities of life such as foods, clothes and shelter. However, poverty is a broad concept and multifaceted that cannot be explained by pinpointing the basic necessities of life. In some Buddhist stories, heavenly beings, who can create everything needed, think they are still relatively in poverty. So, they are still striving to be free from their relative poverty. In sociology, poverty is divided into three types: absolute poverty, subjective poverty and relative poverty. Absolute poverty in which people lack of basic necessities of life is very easy to be seen while subjective poverty and relative poverty are hard to be seen.
Relative poverty can be found in the west and the first world countries in which majority of the populations are facilitated with the basic necessities of life, free compulsory education and universal healthcare. Due to unequal incomes, Society is classified into different social strata or classes such as high class, middle class and lower class, in which people try to live up to social expectations and class traits. If people from each class cannot live up to those social class traits due to some socioeconomic reasons and other reasons, they are left out of society and have fallen into the category of relative poverty or socially excluded. Social exclusion and poverty finally could result in high crime rates, depression and substance abuses.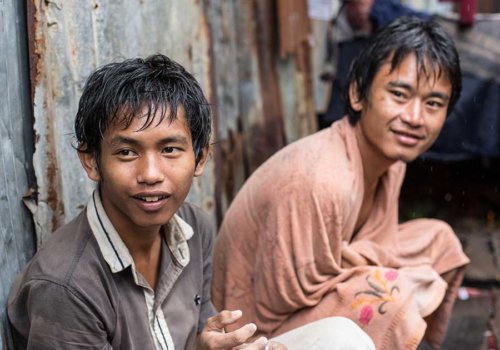 As of subjective poverty, it is a lot different from relative poverty and absolute poverty. However, it can generally be found in middle-income countries in which people have decent living standards and income that can be a lot lower than high-income countries. However, when we stratify the world's population, we use Gross National Income (GNI), the standard of social security and quality of life. If we compare those middle-income countries with general standards with high-income countries, the incomes, the living standards and quality of life are found to be relatively lower. So, people from middle-income countries are seen be searching of better life in high-income countries.
Absolute poverty is a harshest poverty of all kinds since people who are in this kind of poverty lack basic necessities of life, clean water and even basic healthcare. According to the world bank, over three billion of the world population are living on the income of two dollar a day. 783 million people live under the international poverty line of 1.90 US a day. Generally, People from low-income countries are suffering from the absolute poverty, those people especially from Southern Asia and Sub-Sahara Africa.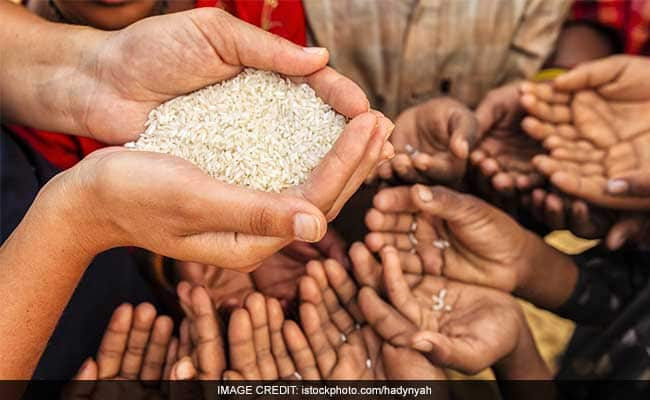 So, the poverty exists in every societal level. Poverty is the root cause for most of crimes, drug abuses, mental health problems and family break down. Due to the multifaceted poverty, individuals become socially excluded and finally end up in committing crimes, abusing substances, and committing suicide. Australia, japan, Finland and South Korea have high suicide rates even though absolute poverty can hardly be seen in those high-income nations. In low-income nations, high crime rates, drug wars are the results of the multifaceted poverty. In order to reach the goal of no poverty, Social inclusion, social sharing should play a vital role and never estimate the skill of being able to listen to other people's thoughts, feelings and expectations.
Suurin osa Showcasen blogeista on toteutettu osana Laurean opintojaksoja. Koko koulutustarjontaamme voi tutustua nettisivuillamme. Tarjoamme kymmenien tutkintoon johtavien koulutuksien lisäksi myös paljon täydennys- ja erikoistumiskoulutuksia sekä yksittäisiä opintojaksoja avoimen AMK:n kautta!