My blog writing has come to an end as I start the last round of our groups blog posts and therefore write my last blog post. I chose a topic which is a fairly topical issue at the moment. I want to look more into the effects that COVID-19 has had in the social sector and especially in the field of child protective services.
The whole world got into a crisis during the springtime when COVID-19 came into our lives and since then we have been trying to learn a new way of living. We have been social distancing, moved on to remote working or studying and been away from our loved ones. These times have affected each of our lives somehow, some have been managing quite well and some not so well. I still think that people who are in the most vulnerable situations have been forgotten.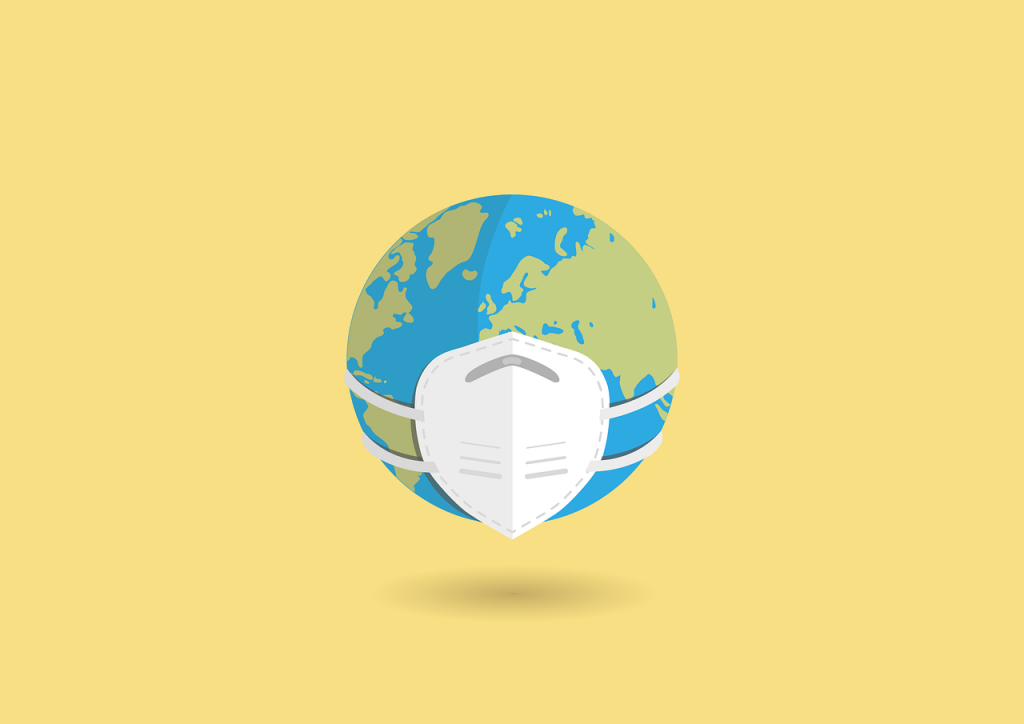 Talentia made a member survey 27.4.– 4.5.2020 on the impact of the corona epidemic in social services. In Talentia's article 75% of the social welfare professionals who answered the survey were worried about their clients well-being during these times. Most of the professionals evaluated that their clients needed more support than what could be offered for them during COVID-19. Services via digital workspaces or phone calls have increased and that raises a question of equality because it automatically shuts out some of the clients who lack the needed devices. Interaction through digital devices is not enough and is not comparable to face to face meetings and guidance. Also the question of privacy arises when digital services are used, not to mention the aftermath of COVID-19. (Talentia 2020) 
Pesäpuu ry wrote an article about their observations on the effects of COVID-19 on children and adolescents who are clients of child protection. The observations are based on hearing the children and adolescents, but also discussions held between other actors in the field. Children and adolescents who are clients of child protection are in an extra vulnerable position and in high risk to suffer the negative effects of coronavirus. (Pesäpuu ry 2020) 
School and studying: 
loneliness of children and adolescents has increased 
those studying for a profession, teaching and internships have been completely suspended
rehabilitative instruction and guidance have been suspended
it has been difficult to reach some of the students during remote studies
the self-direction of children and adolescents has not been sufficient enough for remote learning and foster care facilities have had a varying level of capabilities and possibilities for supporting the minors
all students have not had the needed technical tools for remote studies
young parents who have become independent of substitute care have found it hard to take care of their children and remote studies at the same time as they are working
on the other hand, the bullying at school has decreased as the schools were closed in the springtime
some students find remote studies easier as the classroom stimulus are not present
remote studies have been better for those who suffer of the symptoms of social anxiety and those who are usually skipping school
(Pesäpuu ry 2020)
Open-, substitute-, and aftercare:
communication with the worker who is responsible for one's affairs has been varying and the meetings have been cancelled or rescheduled
familiar workers have been transferred to another tasks
contacting one's network of family members or other people close to them have been limited 
concern for others in challenging conditions has increased 
the feelings of anxiety, uncertainty, loneliness, sadness and fear have increased
the future is starting to look scary
concern about parents who live elsewhere
fear of getting the COVID-19
boredom
previous experiences of cruel treatment emerge
therapies cancelled and lack of internet connection during the sessions
financial challenges and inequality in receiving services
lack of privacy protection in online services as some of the adolescents are living with their family or other adolescents 
mental health issues have increased and the issues already existing have gotten worse
medical processes and examinations have been postponed with no information of the new date
(Pesäpuu ry 2020)
In my opinion, the most concerning thing is what is yet to come on top of all these issues? When the corona virus situation gets better and things start to normalise again, I'm sure even more problems will arise. We have to be somehow prepared and ready to work on those issues.We have to keep in mind that on top of the COVID-19 situation, we all have our own struggles in our private lives and the corona virus does not stop other illnesses or life in general from going on.
References
Ahonen, A et al. 2020. Sosiaalialan korkeakoulutettujen ammattijärjestö Talentia ry.  Accessed 9 November 2020. https://www.talentia.fi/wp-content/uploads/2020/05/Koronaepidemian-vaikutukset-sosiaalipalveluihin-PDF.pdf
Pesäpuu ry. 2020. Pesäpuu ry:n havaintoja koronaviruksen vaikutuksista lastensuojelun asiakkaina oleviin lapsiin ja nuoriin. 16 June. Accessed 12 November 2020. https://pesapuu.fi/2020/06/koronaviruksen-vaikutuksista-lapsiin-ja-nuoriin/#
Sosiaalialan korkeakoulutettujen ammattijärjestö Talentia ry. 2020. Talentian selvitys: Sosiaalipalvelujen asiakkaiden hyvinvointi ja asiakasturvallisuus ovat uhattuina – korona heikensi mahdollisuuksia saada apua. 8 May. Accessed 9 November 2020. https://www.talentia.fi/uutiset/talentian-selvitys-sosiaalipalvelujen-asiakkaiden-hyvinvointi-ja-asiakasturvallisuus-ovat-uhattuina-korona-heikensi-mahdollisuuksia-saada-apua/?fbclid=IwAR0_lrG42hQ-K0TmedQv3xRcqrdXsfaNArsDTa9VOpt5BjxR3SdwFn3mKp0
Suurin osa Showcasen blogeista on toteutettu osana Laurean opintojaksoja. Koko koulutustarjontaamme voi tutustua nettisivuillamme. Tarjoamme kymmenien tutkintoon johtavien koulutuksien lisäksi myös paljon täydennys- ja erikoistumiskoulutuksia sekä yksittäisiä opintojaksoja avoimen AMK:n kautta!