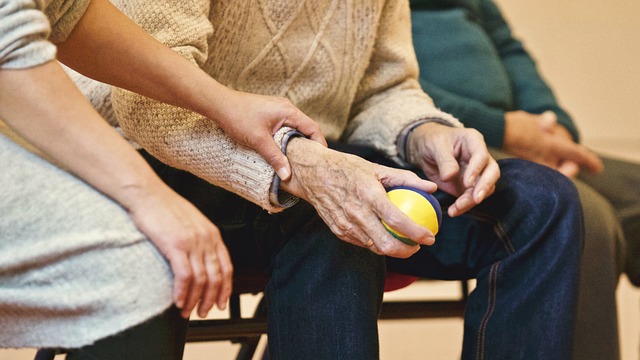 We often talk about the loneliness of those individuals, who live alone in their own home. But what about those who live in a nursing home, can they be lonely even thought they are surrounded by other elderly and the staff?
When we work with the elderly, we need a lot of different skills and professionals, like doctors, physiotherapists and social service workers. Most of the time these professionals don't have time to create a personal connection with the clients. The nursing homes offer safety, security and company for the elderly. But it can be a challenge to try to help the elderly to create their own social and communal life in a nursing home.
Life in a nursing home
Living in a nursing home can support the sense of community, but it could be improved more with the help of close relatives and volunteers. When we interviewed our working life representative Klaus, they mentioned that the volunteers have a big meaning in their unit Sacramento. Usually their volunteer meets up with three residents of the nursing home, spends time with them or takes them for a walk. But during the corona time, unfortunately the volunteers weren't allowed to visit the elderly.
They also want to emphasize the importance of the close family members of the elderly, they are still the most important people in their lives, and the nursing home is there to provide the care. Also most municipalities have a priest, who can visit the lonely elderly and just have a chat with them. The conversations don't have to be based on religion, but just a casual chat with someone who needs someone to talk to.
With that amount of nurses and staff the nursing home usually has, it is not possible to always be present for everyone. Sometimes there are elderly, whose health conditions don't allow them to walk or move, and they are fully depending on the nurses. In those cases, the beds have wheels, and it is possible to move the bed to the day rooms where they can be with other residents.
I think it would be very important to include the residents in the weekly chores around the nursing home, depending on their conditions and individual qualities. The sense of community doesn't arise just by putting people under the same roof, but giving them the sense of importance and the feeling that their actions have a meaning.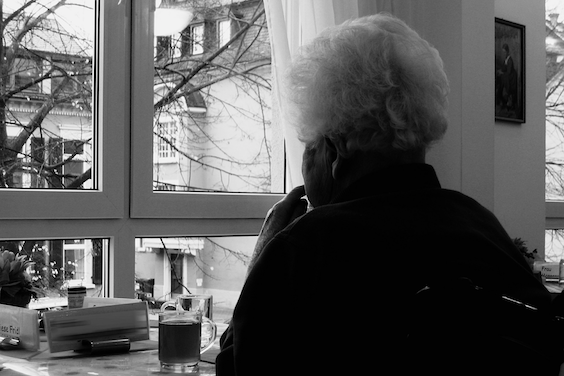 What if someone prefers to be alone?
People feel loneliness in different ways. Being alone can also be a choice, and then it can be experienced as something positive. Some elderly like to spend time alone in their rooms, and that is fine too. How person feels the loneliness, depends on many things. If someone was living alone their whole lives, they don't probably need so much company when they're older either.
In a nursing home, it is guaranteed that they can live together with others. The intent is to combine the privacy and the sense of community, so that the elderly can live in their own rooms or apartments but also be a part of a community.
So in conclusion, I think it is possible to feel lonely in a nursing home, but the residents don't maybe always know how to express it. You can be surrounded by hundreds of people, but still feel like nobody actually cares how you are doing. Still, the nurses and other staff in nursing homes are doing really important and amazing job. But the question is, what is the way to avoid the feeling of loneliness among the elderly in a nursing home?
References
https://www.theseus.fi/bitstream/handle/10024/46796/Kehalinna_Suvi_Matilainen_Sini.pdf?sequence=1&isAllowed=y
Interview with the working life representative
Suurin osa Showcasen blogeista on toteutettu osana Laurean opintojaksoja. Koko koulutustarjontaamme voi tutustua nettisivuillamme. Tarjoamme kymmenien tutkintoon johtavien koulutuksien lisäksi myös paljon täydennys- ja erikoistumiskoulutuksia sekä yksittäisiä opintojaksoja avoimen AMK:n kautta!