Restaurant Nolla is an unique pioneer restaurant in the Mission Zero Foodprint project. Restaurant Nolla originated when Luka Balac, Albert Franch Sunyer and Carlos Henriques wanted to establish a communal and responsible restaurant. As the name implies Nolla – Zero, the starting point and purpose of the operation is to be a zero-waste restaurant and generate as little waste as possible. They implement this philosophy in all their activities. Other restaurants can take an idea or more of their holistic zero waste philosophy.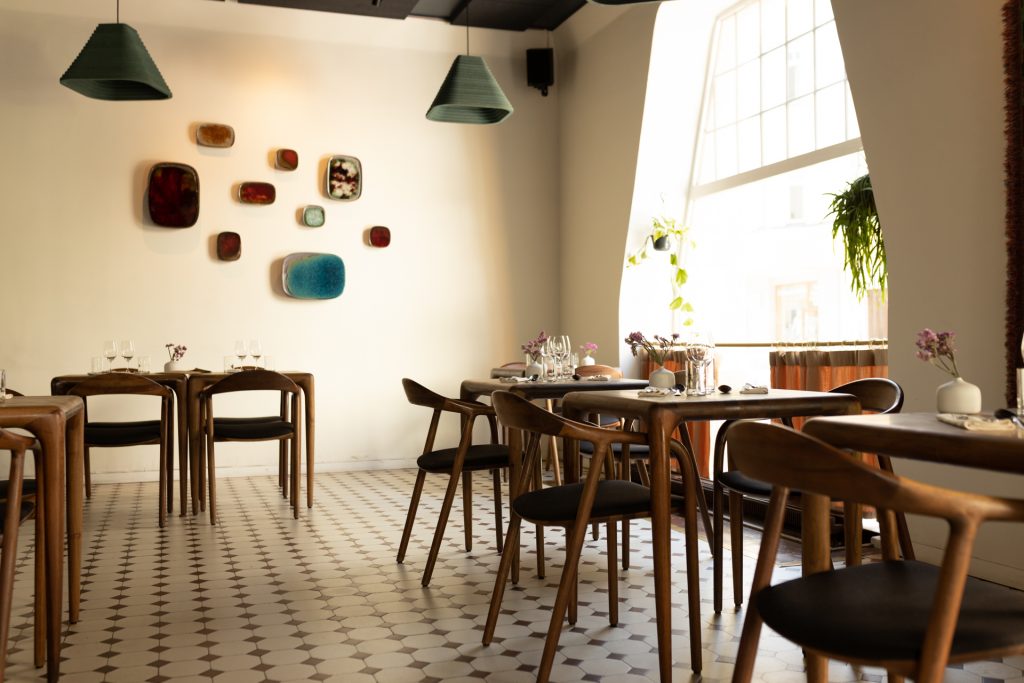 Restaurant Nolla is located at Fredrikinkatu 22 in Helsinki and in addition to the restaurant there is their own small brewery where they make their own beers. The ingredients that Restaurant Zero uses are organic seasonal products from small producers, domestic fish and meat. Locally produced products reduce transportation costs.
One of Restaurant Nolla's most special activities is that the restaurant has its own composter that converts biowaste into nutritious soil in 24 hours. The mold leaves back for the farms, where the restaurant's vegetables come from. The composter also saves costs when there is no or infrequent biowaste.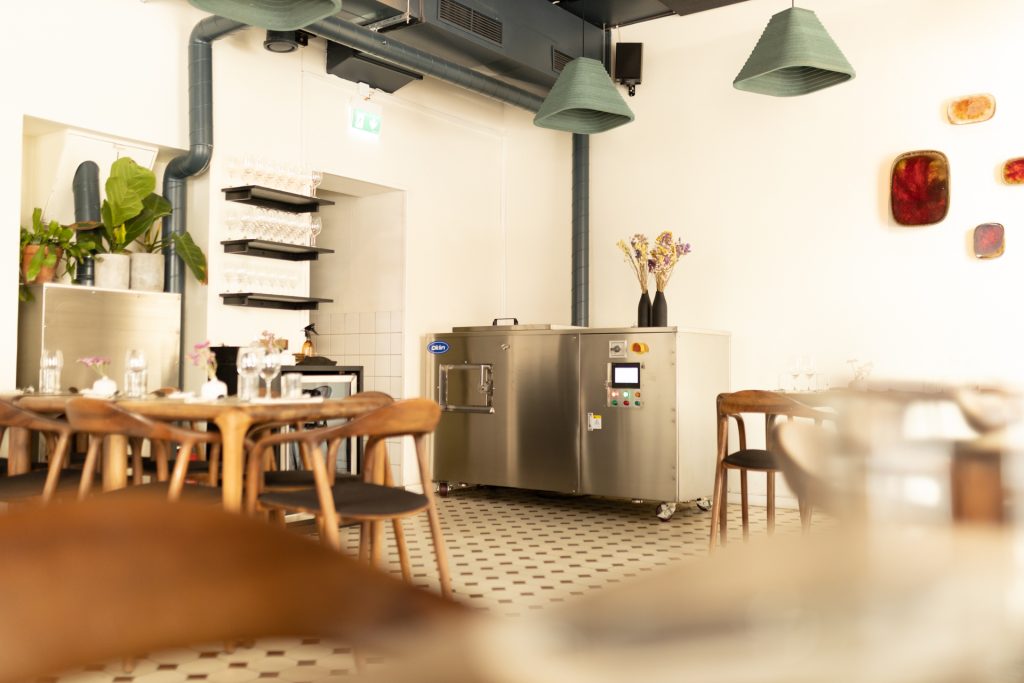 In the kitchen, the chefs do not use a bio-waste bin, but each has its own little bin on the table. When biowaste is on display, it makes chefs think about how materials could still be utilized. Many new inventions have emerged, such as fried fish bones. From onion peels and other cut ingredients, they cook vegetable syrup, which is the basic flavor of many vegetarian dishes. From the used frying fat, they make soaps for the toilets. The restaurant's glasses and tableware are made from recycled materials. Wind power has been chosen as the restaurant's electricity producer because they think it has the least disadvantages at the moment. LEDs have been chosen as lighting because it is the best choice with current data.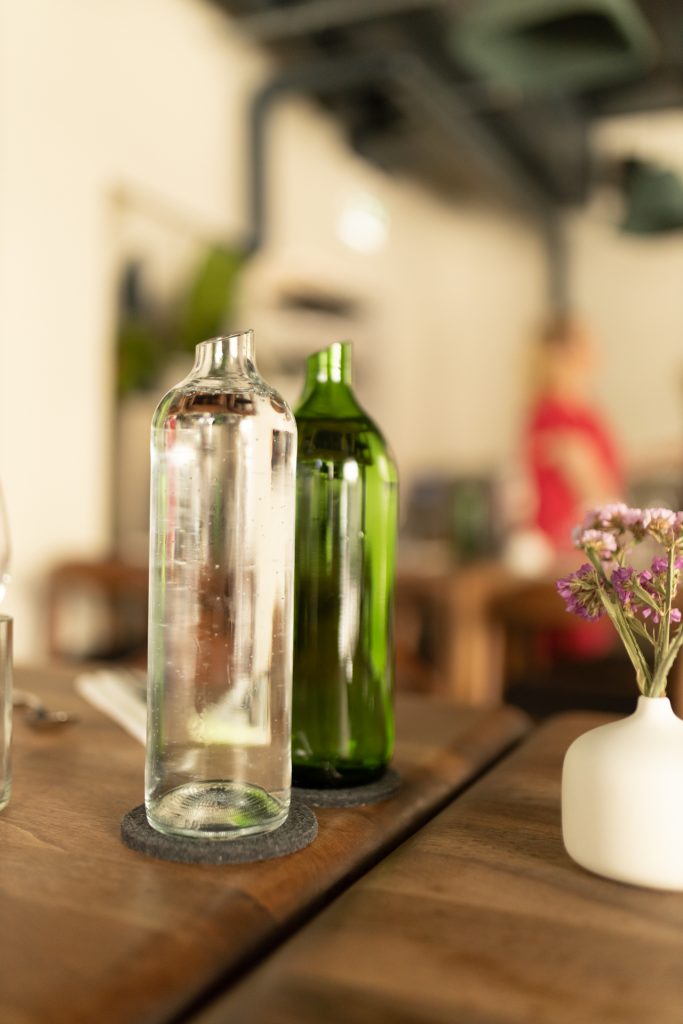 All decisions made by a restaurant Nolla must be sustainable. They spend a lot of time figuring out what is the best solution and are constantly looking for new, better solutions. "It's an ongoing approach," Luka Balac says. Work clothes are made in Finland from recycled materials, shirts are from Pure Wasted and toilets hand towels are made from old hotel towels. A good example of the constant search for the best options is that in the past these recycled toilet towels were the best option. More energy efficient dryers have been now developed, which are now the most sustainable option. Therefore towels will be replaced by dryers in the future. Waste of water is also avoided, and for example, water pre-filled in jugs for customers is used to wash the floor instead of being poured down the drain. This is one a tiny little thing to do, which saved a lot of water in the long run.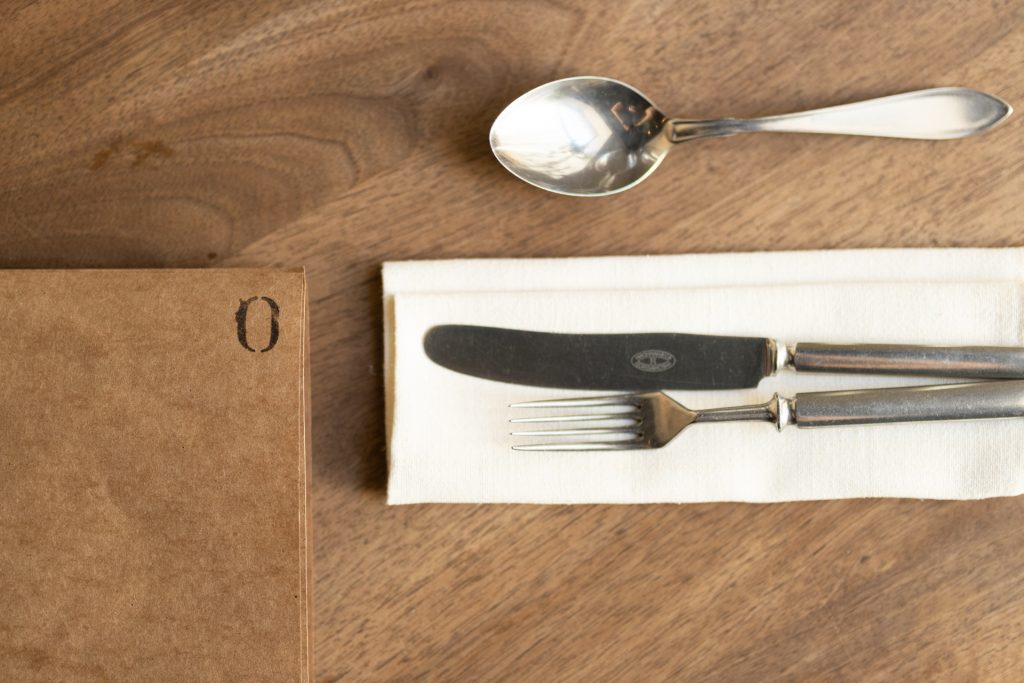 They think in restaurant Nolla that it's not worth talking too much about carbon footprint, as customers aren't getting much about it at the moment. Restaurant Nolla has worked hard on behalf of its customers and already selected the best and most responsible options for the menu and a la carte for the season. Customers can just enjoy and trust that every detail of the restaurant has been carefully considered in terms of responsibility. One of the founders of Restaurant Nolla, Luka Balac, says: "People will enjoy company, feeling and food. That is the order of priority". The goal is to calculate the carbon footprint of all raw materials, which provides basic information on what to choose for menus.
The Nolla´s founders consider it a compliment if the customer considers the restaurant to be ordinary. They think it's a great success if a customer doesn't find themselves in a zero-waste restaurant. In their view, responsible operations should be the norm that every restaurant should strive for.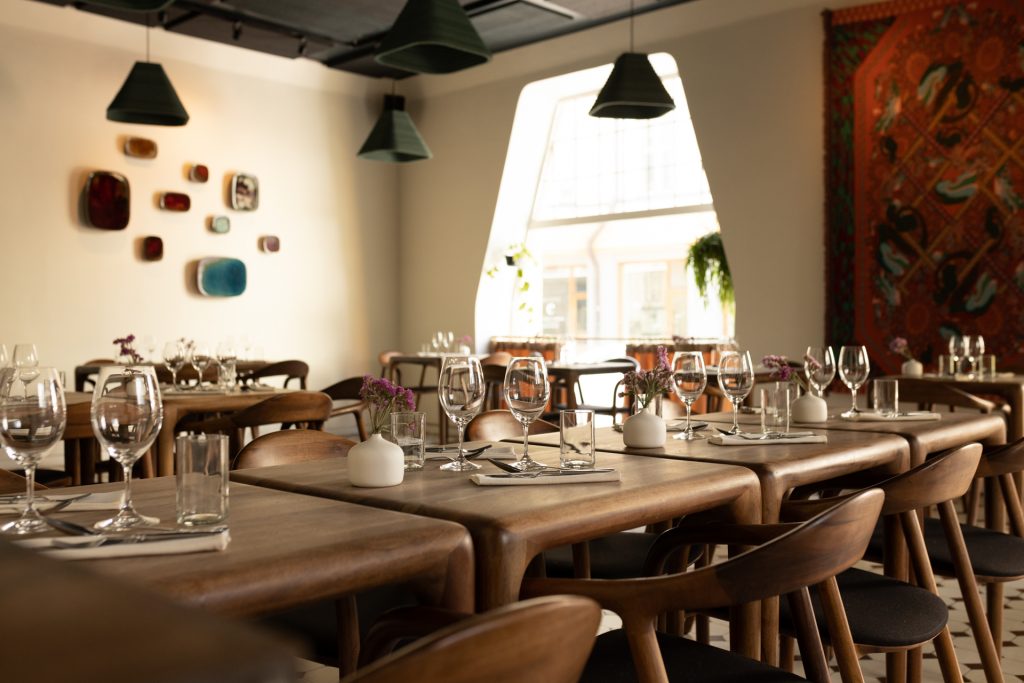 Photos by Antero Semi
Written by Sanna Matintupa
Suurin osa Showcasen blogeista on toteutettu osana Laurean opintojaksoja. Koko koulutustarjontaamme voi tutustua nettisivuillamme. Tarjoamme kymmenien tutkintoon johtavien koulutuksien lisäksi myös paljon täydennys- ja erikoistumiskoulutuksia sekä yksittäisiä opintojaksoja avoimen AMK:n kautta!