Restaurant Nokka has been a pioneer in serving its customers dishes made from Finnish seasonal food for almost 20 years, raising the respect for domestic ingredients long before it has become trendy. We interviewed Ari Ruoho, the kitchen manager and Terhi Vitikka, the restaurant manager, about the operations of Restaurant Nokka, where responsibility, ecology and avoiding food waste have been the guiding principles of the operations for years.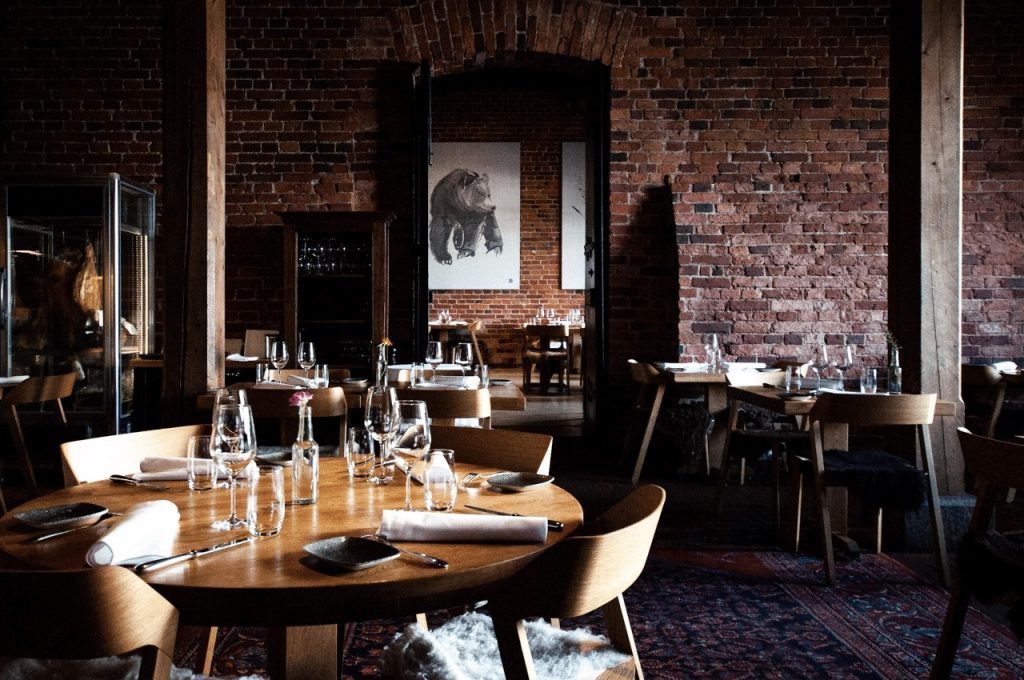 At the heart of their work is philosophy: from the forest to the table, from the peak to the tail and from start to finish. The main ingredients are game, organic vegetables, domestic fish, berries and mushrooms, which are served according to the season just when it is at its best. The restaurant uses wild herbs and wild food such as rockweed collected from the sea. Operations are constantly being developed, refined and improved. High-quality, domestic ingredients are very important to Restaurant Nokka. They have long-term relationships with producers and a lot of cooperation with the farms. The entire staff has visited on farms to get an idea of ​​where the products are coming from. The products selected for Restaurant Nokka must be of high quality and well-bred. The operation of the farms must be ethical and the logistics must work well, as the restaurant is quite large, requiring selected materials on a regular basis.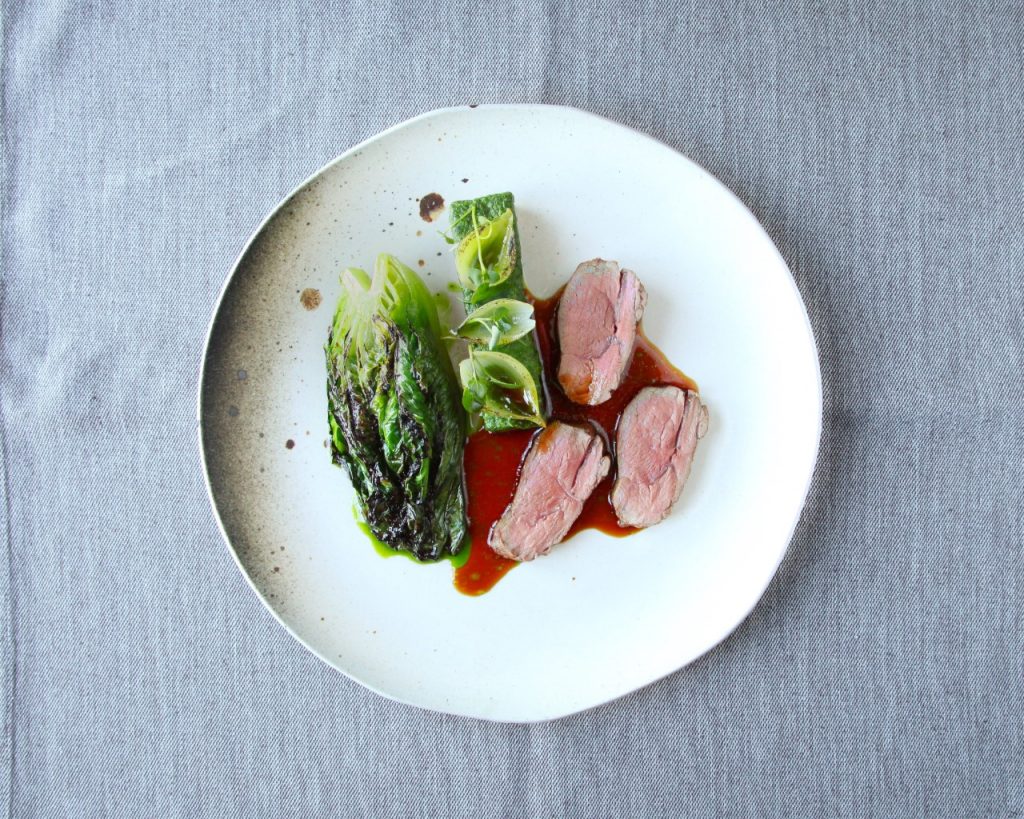 Everything is made by hand from ice cream to bread and, for example, ducks and deer come whole into the kitchen. All ingredients are utilized as well as possible, resulting in very little kitchen waste. Using everything from start to finish also requires a lot of hard professionalism and passion from the kitchen staff. However, employment relationships are long lasting and employees are committed.
Restaurant Nokka's kitchen manager Ari Ruoho is responsible for, among other things, ensuring that enough rockweed has been collected from the sea. He also hunts a significant portion of the deer or elk meat needed by the restaurant. Ari Ruoho tells about when choosing products that the quality criterion is: "The product is the best possible version, as good as it can be made." According to Ari Ruoho: "Producers must respect their own products and treat it with the same passion as Restaurant Nokka has in terms of cooking and customer service."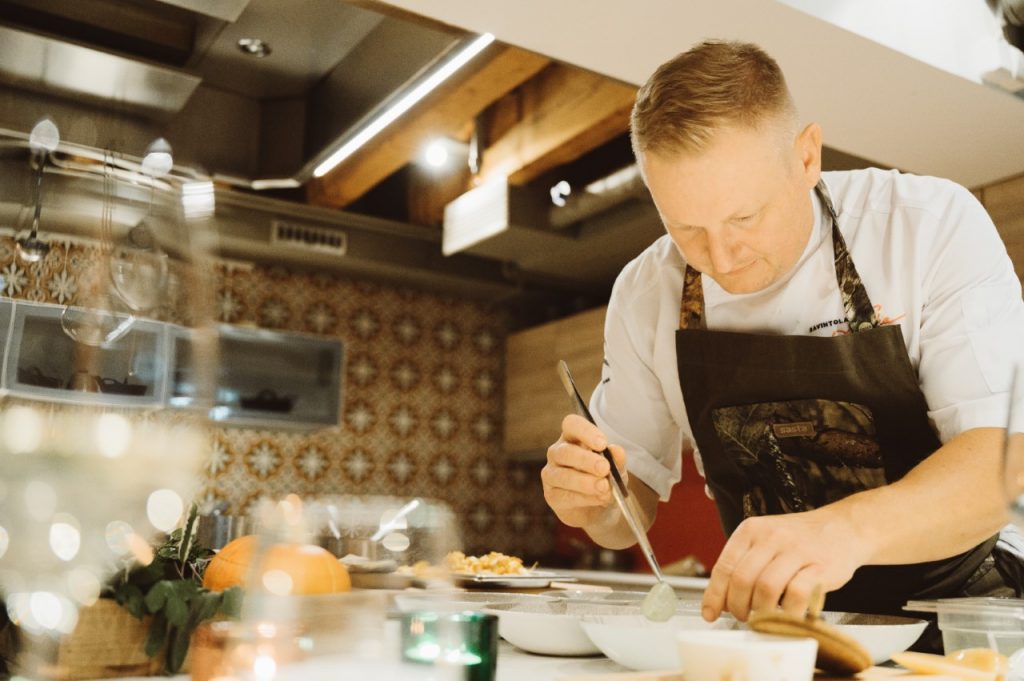 Abroad, there is a really strong interest in Finnish food. Foreigners are really interested in pure Finnish food and want to taste all Finnish flavors. They are much more interested than Finns. For example, they have been offered blueberry milk or birch leaf sorbet. Foreigners are Restaurant Nokka's largest customer group, although Finns are increasingly interested in domestic ingredients and flavours.
Comprehensive responsible operations are important to Restaurant Nokka. This is also reflected in the fact that their workwear is designed and manufactured in Finland from recycled materials. They also have unique handcrafted plates designed for their needs. An interesting and inventive way for them is to keep all the broken plates. These can be made into smaller bread plates and thus significantly increase the life of the material. Responsible activities are part of everyday life, and restaurant manager Terhi Vitikka says that: "Every day you learn new things and at least think about how you could do something better." In the Mission Zero Foodprint project, Restaurant Nokka has monitored its carbon footprint and considered measures to reduce it.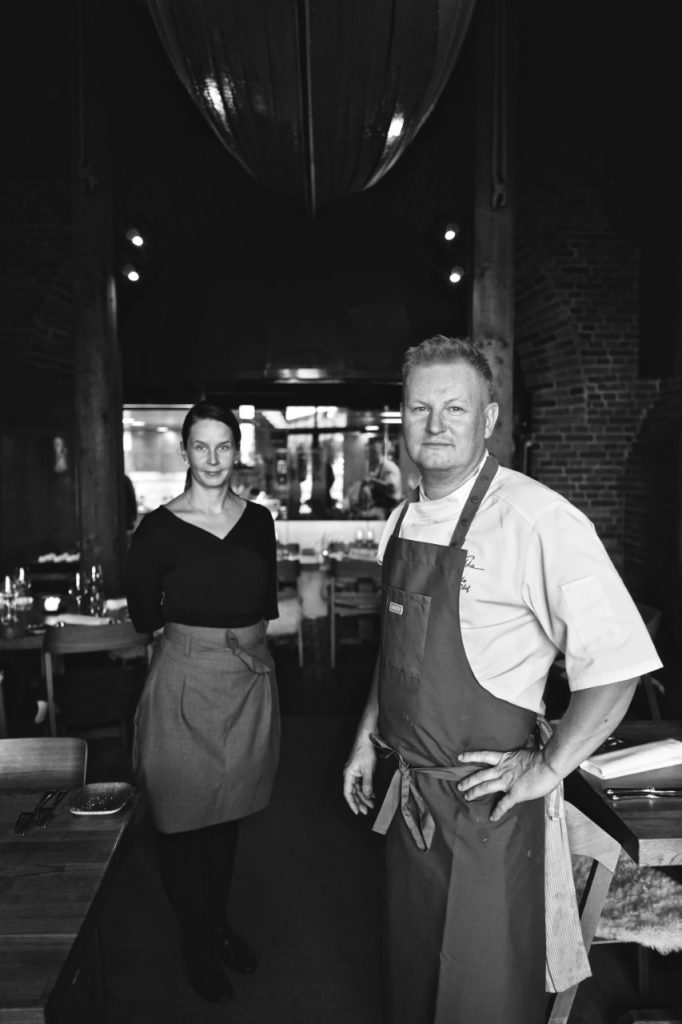 The latest innovation at Restaurant Nokka is their revamped website, where customers can find out about Restaurant Nokka's menus and philosophy behind all activities. They simply want to offer "Food made from the best ingredients of the season, starring the unique wild delicacies of forests and waters."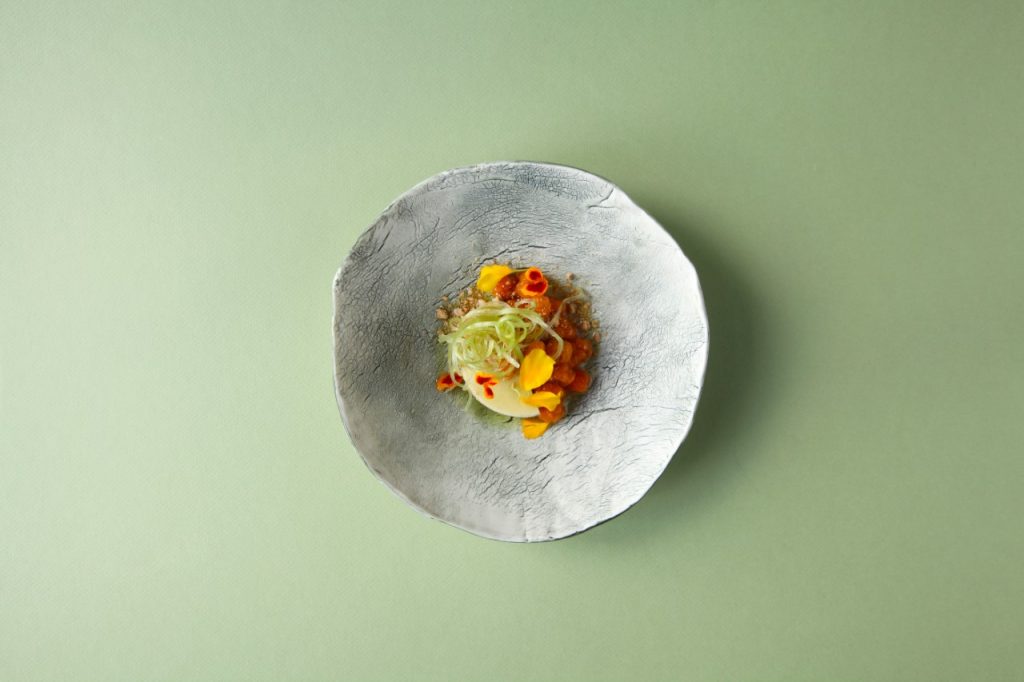 Written by Sanna Matintupa
Suurin osa Showcasen blogeista on toteutettu osana Laurean opintojaksoja. Koko koulutustarjontaamme voi tutustua nettisivuillamme. Tarjoamme kymmenien tutkintoon johtavien koulutuksien lisäksi myös paljon täydennys- ja erikoistumiskoulutuksia sekä yksittäisiä opintojaksoja avoimen AMK:n kautta!